I am a passionate Long Island photographer with over 8 years of experience in the field.
I have taken classes and workshops with some of the best photographers in the world. My work has even been featured on Shutterfly's Blog of Creative Newborn Ideas. While I love to photograph almost anything, my passion lies in family and portrait photography, with special emphasis on newborn photography.
Premiere Family Photography on Long Island
Married with a beautiful girl and identical twin boys, I especially enjoy photographing couples, families, children and newborns. Along with a Master's degree in Speech Language Pathology, I have over fifteen years of experience as a children's dance and music teacher. As a result, I excel at helping kids feel happy and relaxed during photo shoots. My goal is to achieve beautiful, natural-looking photos every time.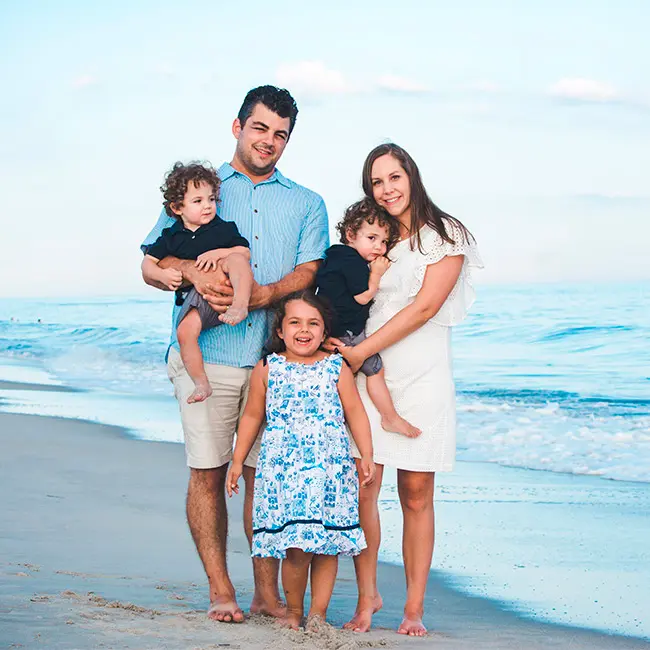 Let me capture all your special moments and memories today.
I genuinely look forward to the opportunity of working with you and your family.
"You don't make a photograph just with a camera. You bring to the act of photography all the pictures you have seen, the books you have read, the music you have heard, the people you have loved."
- Ansel Adams